What's The Differences Between the 5 GNSS Constellations?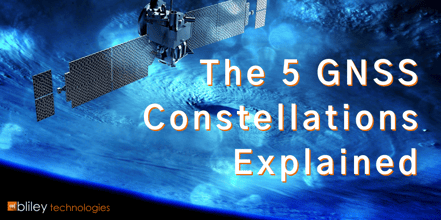 Before we dive into the differences between the 5 GNSS constellations… It's important that we're all on the same page with the difference between GNSS and GPS.
Many people get GNSS and GPS technology confused. A good way to think about the Global Navigation Satellite Systems (GNSS) is as the backbone (or underlying technology) behind GPS. The Global Positioning System (GPS) GPS is a GNSS constellation, but GNSS is not always GPS. GPS is one of the 5 GNSS constellations used around the world.
The 5 GNSS constellations include GPS (US), QZSS (Japan), BEIDOU (China), GALILEO (EU), and GLONASS (Russia). We'll cover each of these constellations in-depth in this post.
Topics: Space & Satellites, GPS & GNSS